In the world of marketing, one of those critical business decisions is what type of marketing software your large organization or enterprise should use.
As digital marketing expands, diversifies, and becomes the business norm. It's more important than ever to have the right software to organize and manage marketing strategies to help your company succeed, including the right landing page design software.
Since there are endless software options to choose from, many organizations believe it's easiest and most beneficial to simply use an all-in-one software, rather than multiple dedicated software tools for each marketing discipline.
That isn't necessarily true.
What is an all-in-one marketing software?
All-in-one marketing software typically offers a combination of online marketing functions as an integrated package. These tools often include features like:
Marketing automation
CRM
Social media marketing
SEO
Email marketing
Mobile marketing
Live Chat
eCommerce
Analytics
It's important to recognize that the phrase "all-in-one" doesn't mean all in one, because not every capability needed for a marketer's stack is included in every all-in-one software. It only means that the software will be able to cover most of an organization's marketing needs with one comprehensive tool.
When to use an all-in-one marketing platform?
All-in-one direct marketing solutions — like HubSpot, Hatchbuck, Infusionsoft, Marketo, and SharpSpring — can be great for entrepreneurs, start-up companies, and small businesses that handle all marketing needs on their own. Without the workforce to manage individual marketing platforms in different areas, comprehensive tools like these can provide added ease and convenience.
All-in-one tools are also ideal for companies that want to save money in the short term or don't have the budget to purchase several different software options to manage individually. It's typically less expensive to use an all-in-one suite with plugins than to buy dedicated softwares for each area of your marketing strategy. Although, in the long run, the all-in-one approach can actually be more expensive.
All-in-one internet marketing software is suitable for businesses with a general outlook, as opposed to those with a strong focus on one specific area. When close detail to a particular department isn't top priority — in other words, if "good enough" is good enough — then all-in-one tools are perfectly fine.
For more large companies, agencies, and enterprises that strive to be the best of the best, all-in-one packages are not the best solution.
Why choose dedicated software over all-in-one solutions?
Dedicated marketing solutions, or best-of-breed software, are undoubtedly the better option for large companies and enterprises with the means to purchase a different software for each marketing discipline: CRM, email marketing, content management, post-click landing pages, analytics, A/B testing, etc.
Since these individualized solutions specialize in a particular area, they don't dilute themselves by trying to cover all things marketing, which is one of the main drawbacks to using a single, all-in-one suite. By attempting to do it all, all-in-one marketing tactics often fall short by leaving marketers with only partial solutions. For example, the reporting and functionality in each area of an all-in-one software do not go into as much detail as with standalone solutions.
Another downfall of all-in-one marketing tools is that they fail to evolve as your company evolves. They rely heavily on plugins, and when the core product is updated, the plugins might not be. This means you're either locked into an older version of the software, or you're forced to replace the plugins at a potentially high cost. There's no point in choosing a software unless it's capable of supporting your organization's needs long-term. Invest in a solution that will do its job without running into compatibility issues later on.
Many large companies and enterprises purchase dedicated software to build a powerful marketing stack, which involves selecting and implementing a leading solution to manage and perform each various task or function. This approach focuses on delivering the most comprehensive functionality and usability — that can only be met by specialist vendors with niche applications — to each department. Having this level of specificity and expertise throughout your entire marketing strategy makes it a more powerful one overall.
It's important to note that dedicated software often integrates with all-in-one solutions, you're not always forced to choose between one or the other. For example:
MailChimp (dedicated email marketing platform) integrates with HubSpot and Infusionsoft
Constant Contact (dedicated email marketing platform) integrates with Infusionsoft
Instapage (dedicated post-click landing page platform) integrates with HubSpot and Marketo.
Choose wisely, and you can get the best of both worlds.
Instapage is one-of-a-kind
A common misconception regarding best-of-breed solutions is that they only serve one purpose — but that's exactly what it is: a misconception.
Look at Instapage, for example. We're known as a point solution that provides the most powerful post-click landing page builder. At the same time, we also offer a robust integrations ecosystem, convenient team collaboration, advanced A/B testing capabilities, and more. So while we're most definitely a best-of-breed post-click landing page solution, we have the layered capabilities that teams and agencies need to successfully carry out their entire marketing plan.
In fact, we created a comprehensive list that includes all 18 reasons Instapage is your best choice for a post-click landing page solution.
Above all else, Instapage is 100% customizable. That's what sets us aside from all other post-click landing page providers, and especially from all-in-one marketing tools.
Continuous improvements and enhanced functionality mean our platform will always be evolving with your business. Our recently released features and capabilities are proof.
Our unique grouping and alignment feature allows you to design mobile post-click landing pages faster and more accurately than ever before. Our online CSS editor makes it easier than ever to create pixel-perfect post-click landing pages. Our custom fonts feature allows you the flexibility to choose your font from Adobe Typekit and Google Fonts. And our new Live Chat capabilities provide you with the opportunity to communicate faster and easier with consumers.
These are only a few of the software updates that have turned Instapage into the most designer-friendly post-click landing page software with 100% customization.
For a complete breakdown on how to choose the right post-click landing page software for your business, read our post-click landing page Buyer's Guide.
All-in-one marketing software could be costing you sales
There's no single correct answer to the question of what software is best for your organization. It depends entirely on your specific circumstances.
One thing that's for certain, though, is that when you aren't able to give every aspect of your marketing strategy the attention it deserves, your whole pipeline suffers. Relying on just one software to cover your entire digital marketing plan could be detrimental to the success of your organization.
Turn ad clicks into conversions, create dedicated, fast-loading post-click pages for every offer. See how you can provide audiences with unique post-click landing pages by signing up for an Instapage Enterprise Demo today.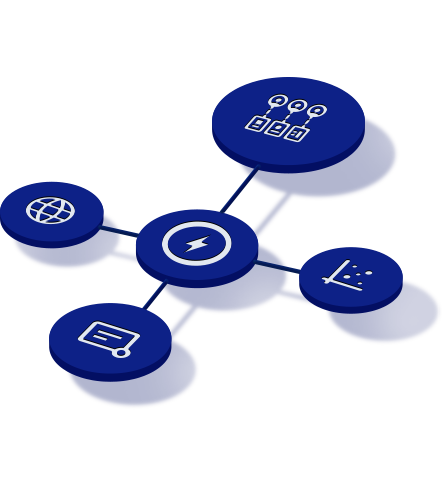 See the Instapage Enterprise Plan in Action.
Demo includes AdMap™, Personalization, AMP,
Global Blocks, heatmaps & more.