Here at Instapage, we're all about helping you build relevant landing pages for your audiences. Personalized experiences raise conversion rates—our customers can speak to their average 400% lift.
To have the best chance of conversion, visitors who click on your ads should reach a page that's easy to navigate and understand, rather than something that's too busy or complex. This process instills trust in your brand. Plus, when marketers can easily follow up after an initial form submission, download, or demo request, a sale is even more likely.
That's why we're rolling out some of our previously exclusive features to all Building plan users. Building plans now include access to Multi-Step Forms and allow users to integrate their Instapage accounts with Salesforce and Marketo.
Multi-Step Forms
As their name suggests, Multi-Step Forms involve multiple steps to collect lead information. Breaking up your forms in this way helps you avoid overwhelming your visitors, which can lead to lower completion rates. Multi-Step Forms also work well for new account signups and when accepting payment for a product or service.
You've likely seen this type of form before, similar to form 1 (left) and form 2 (right) below. Notice that each example indicates the current step in the sequence next to the CTA button.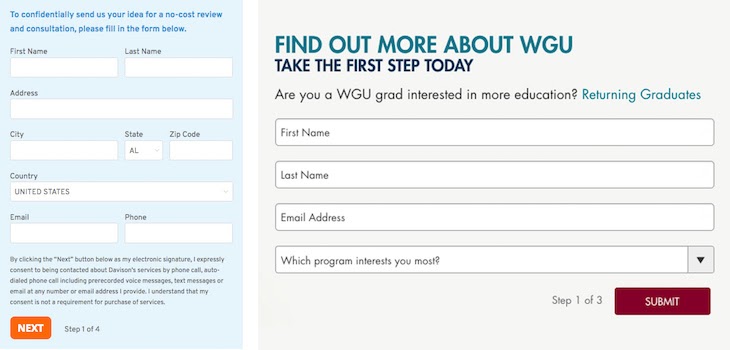 Note the length of these forms' first steps—9 and 4 fields, respectively—and imagine if they had all the other steps included. That would make a very long form.
For a detailed walkthrough of how to set up these forms yourself, check out our Multi-Step Form blog post. Try out a Multi-Step Form next time you want to collect additional information (more than two or three fields) from users.
Salesforce and Marketo Integrations
Most of our clients rely on a customer relationship management tool (CRM) to help them track the status of leads—and turn them into customers. Now, all users can access Salesforce and Marketo Integrations to seamlessly track website visitors through their preferred CRM.
Check out the detailed walkthroughs for each platform to see how easy integration can be.
Before you get started, here's what you need:
The API key from Salesforce CRM (accessible only by Salesforce Enterprise users)
A paid Salesforce subscription—the CRM free trial does not have access to "Web Services API"
You're always iterating—so are we
| | | |
| --- | --- | --- |
| Hello | Checl | asdasd |
| asdasd | Check | asdas |
| asdasd | asdasd | asdasd |
That's why our clients can stay ahead of design trends, analytics, and create experiences that result in higher ROAS.
Interested in trying us out? See all Instapage plans here.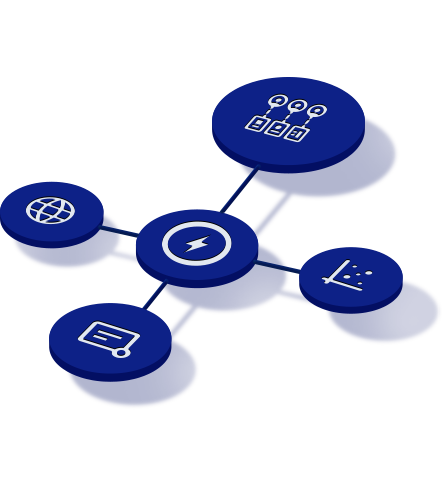 Talk with our conversion intelligence specialists and see how you can get higher conversion rates with full-service from Postclick, guaranteed.